My maternal grandmother was an avid reader, seasoned Bible teacher, and eloquent speaker. Visiting the library was one of her favorite things to do. My dad, a library enthusiast as well, is a lover of learning and creative writer who recently self-published his first book. Both of them taught me, at a young age, to take pleasure in the enrichment of learning and appreciate the joy and enlightenment gained from great writings.
I was bit by the writing bug when my fourth grade teacher gave us a few book writing projects during the school year. We were responsible for the illustrations too. She ingeniously helped us bind the books with cardboard, duct tape, and contact paper. The projects spawned a passion in me to keep putting pen to paper. Since then, I have written all kinds of stories, poems, speeches, newsletters, prayers, and Bible study lessons. While I have a plethora of ideas, I have let life circumstances and my desire for the perfect publishing conditions keep me from completing and releasing them. As I stare at those, still intact, grade school DIY books on my bookshelf, I hear the Lord saying, "No more excuses!"
Regal Heart Magazine started out as a newsletter idea with a different title several years ago. It was born out of my desire to write devotionals for women and girls. Since I am a visual learner, I love magazines and books with breathtaking, thought provoking images. I purposefully created Regal Heart Magazine with captivating imagery to give you a fresh, relaxing way to study God's Word and grow in your faith. The extensive scripture references are included to help you search the topics in Bible deeper. You can even share and discuss it with your own daughters, other girls you know and mentor, and your Bible study partners.
I pray Regal Heart Magazine uplifts your heart and enlivens your quiet times with the Lord.
I am so excited to share Regal Heart Magazine with you now.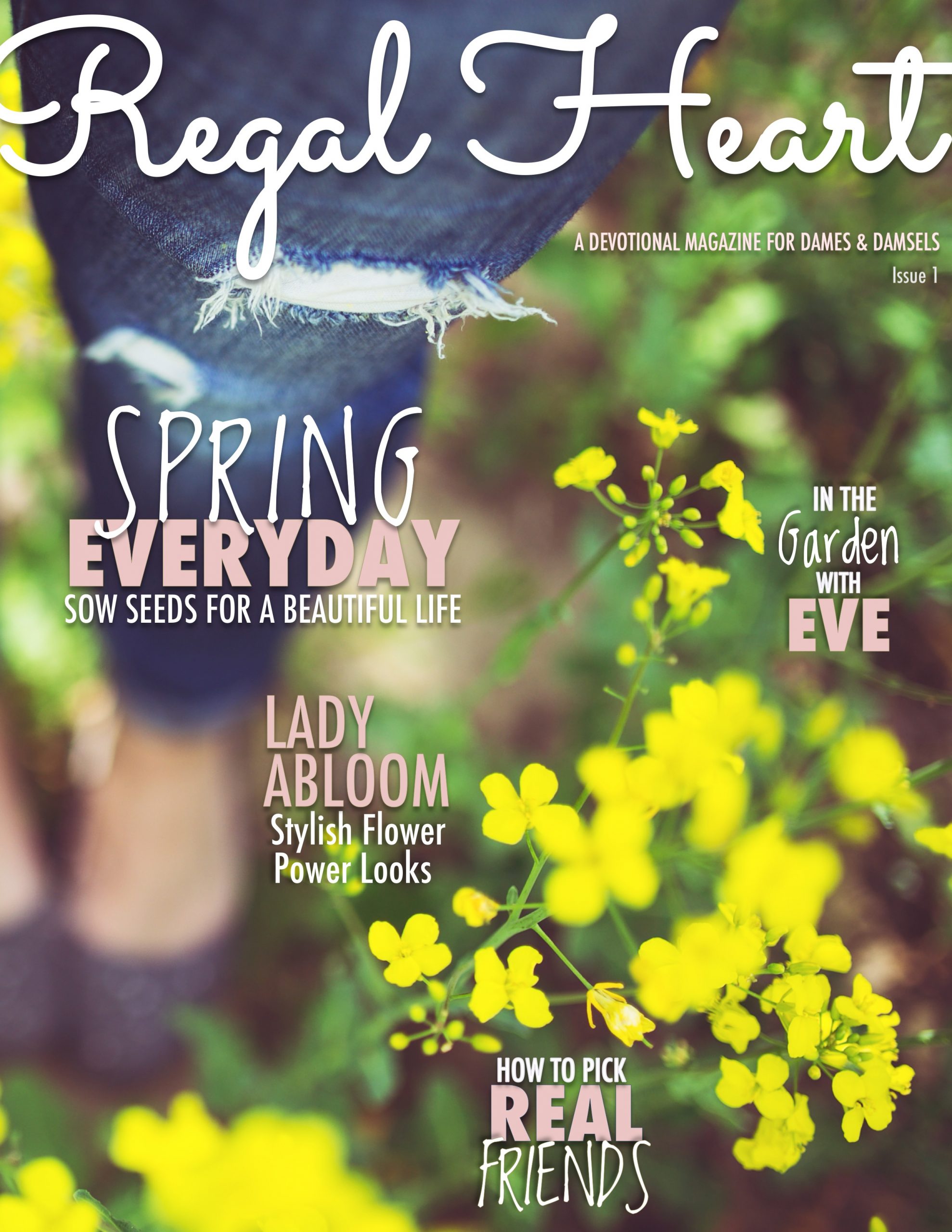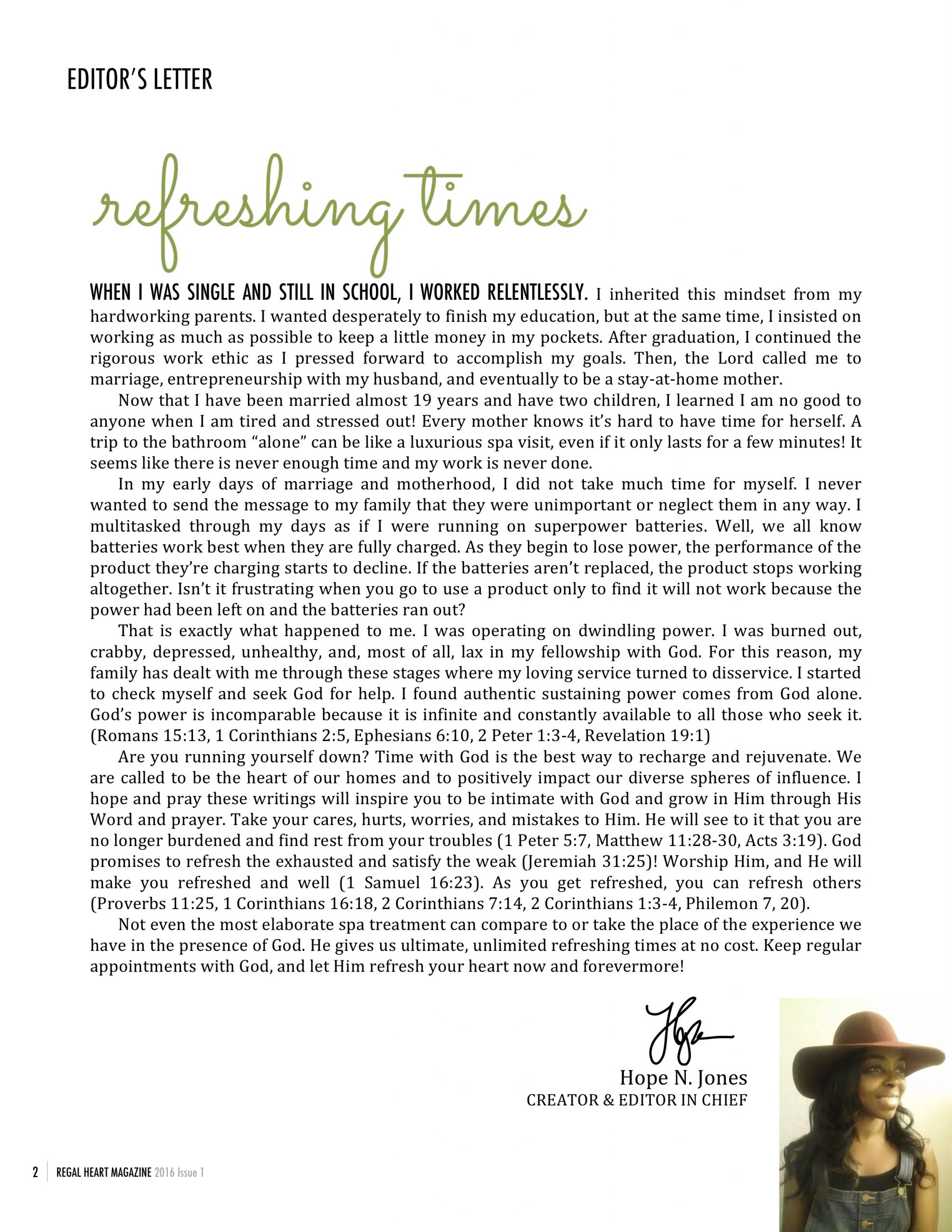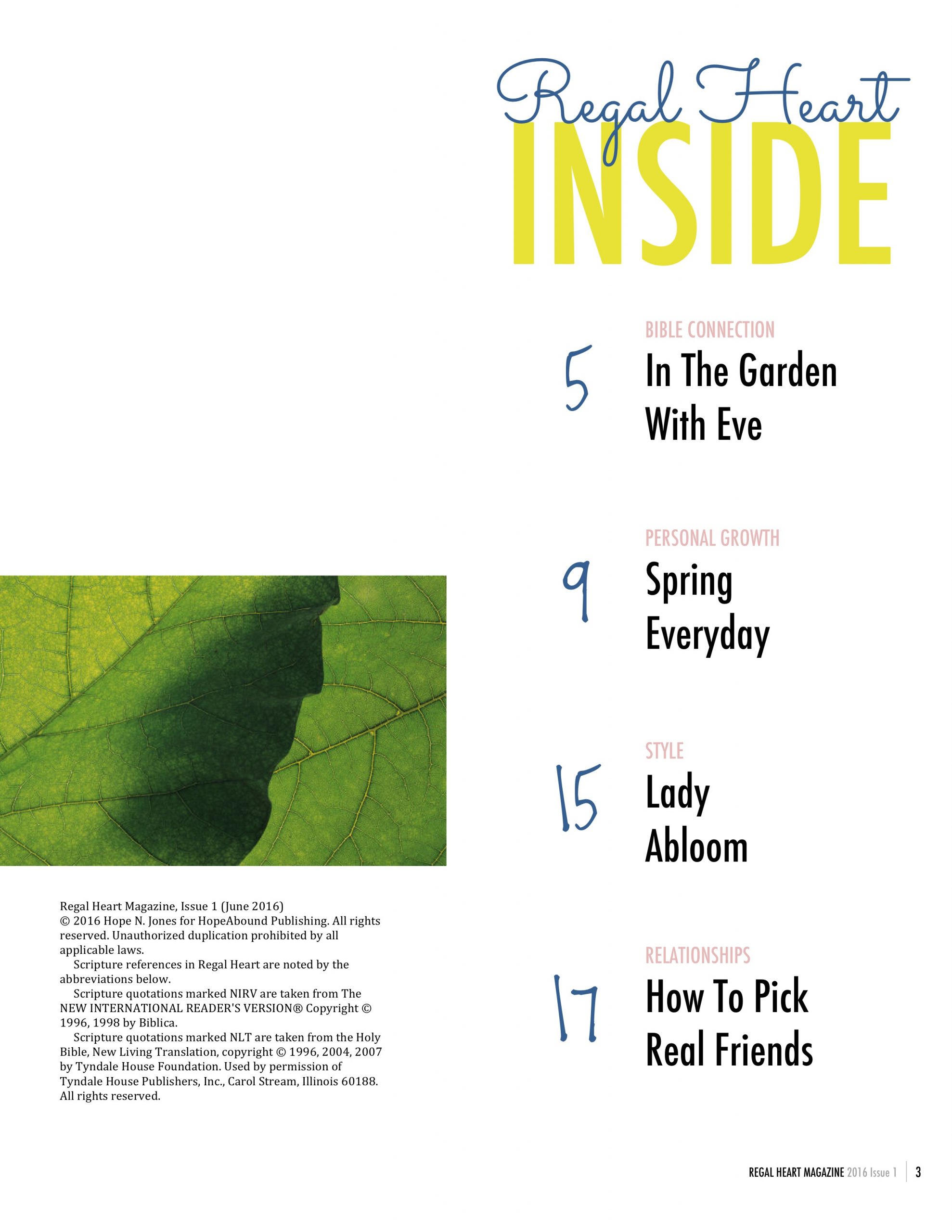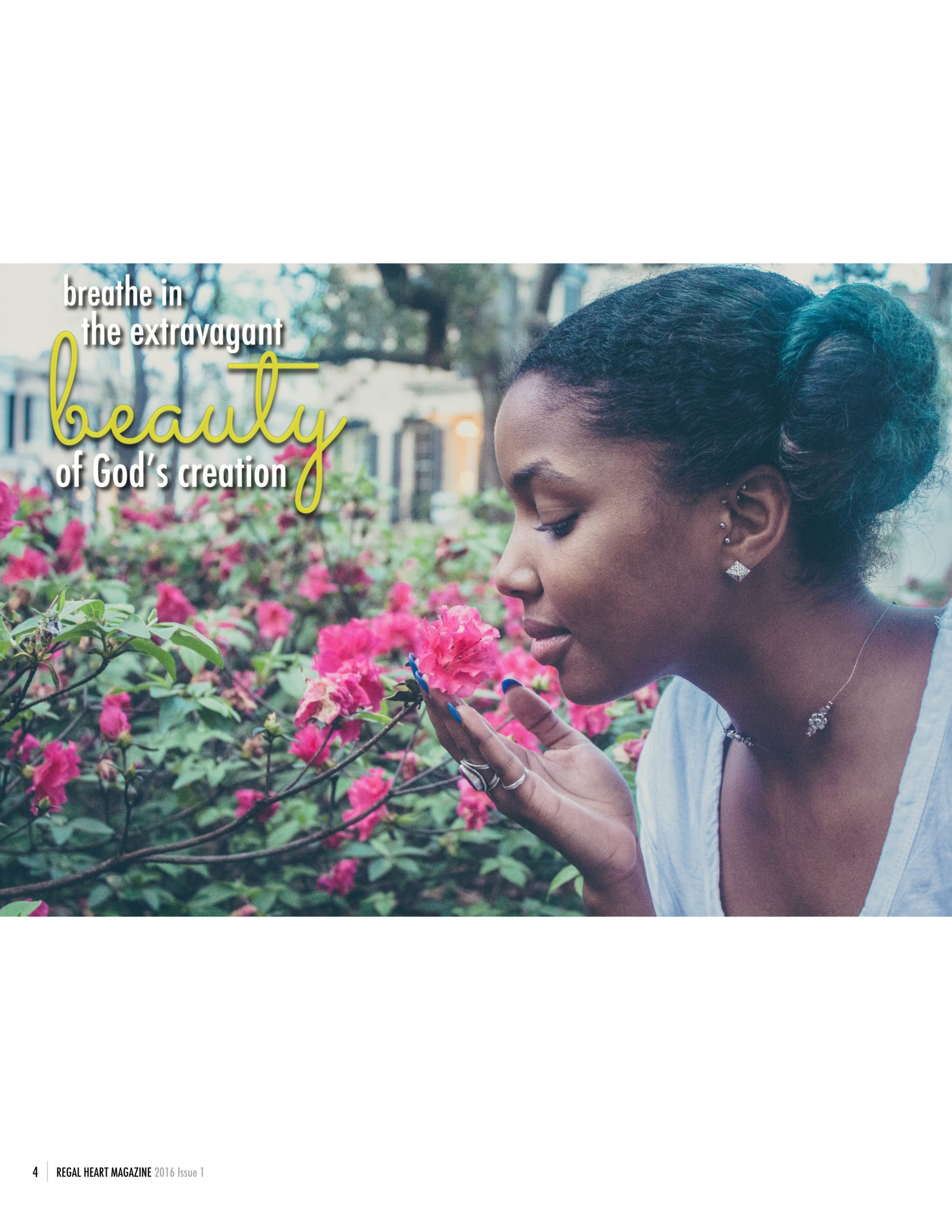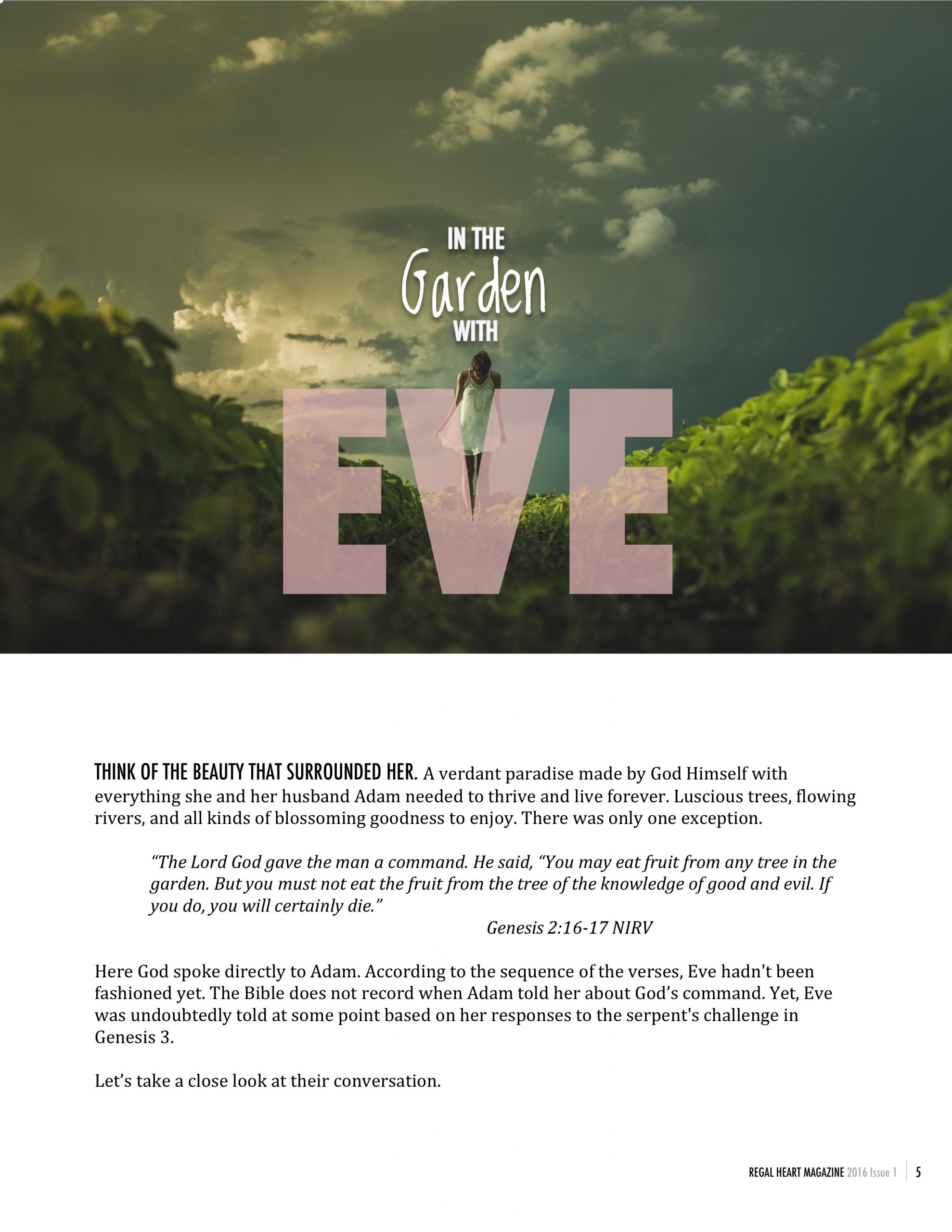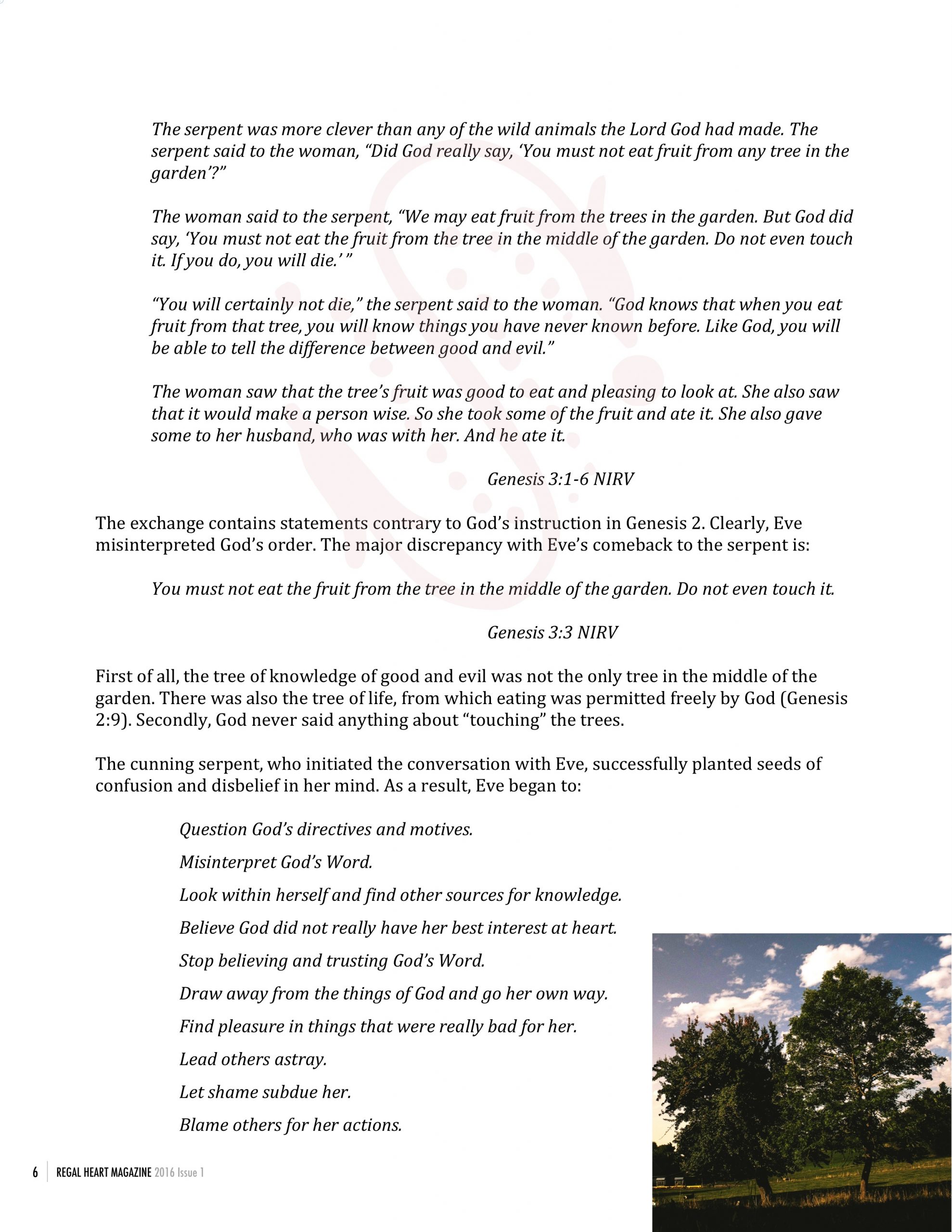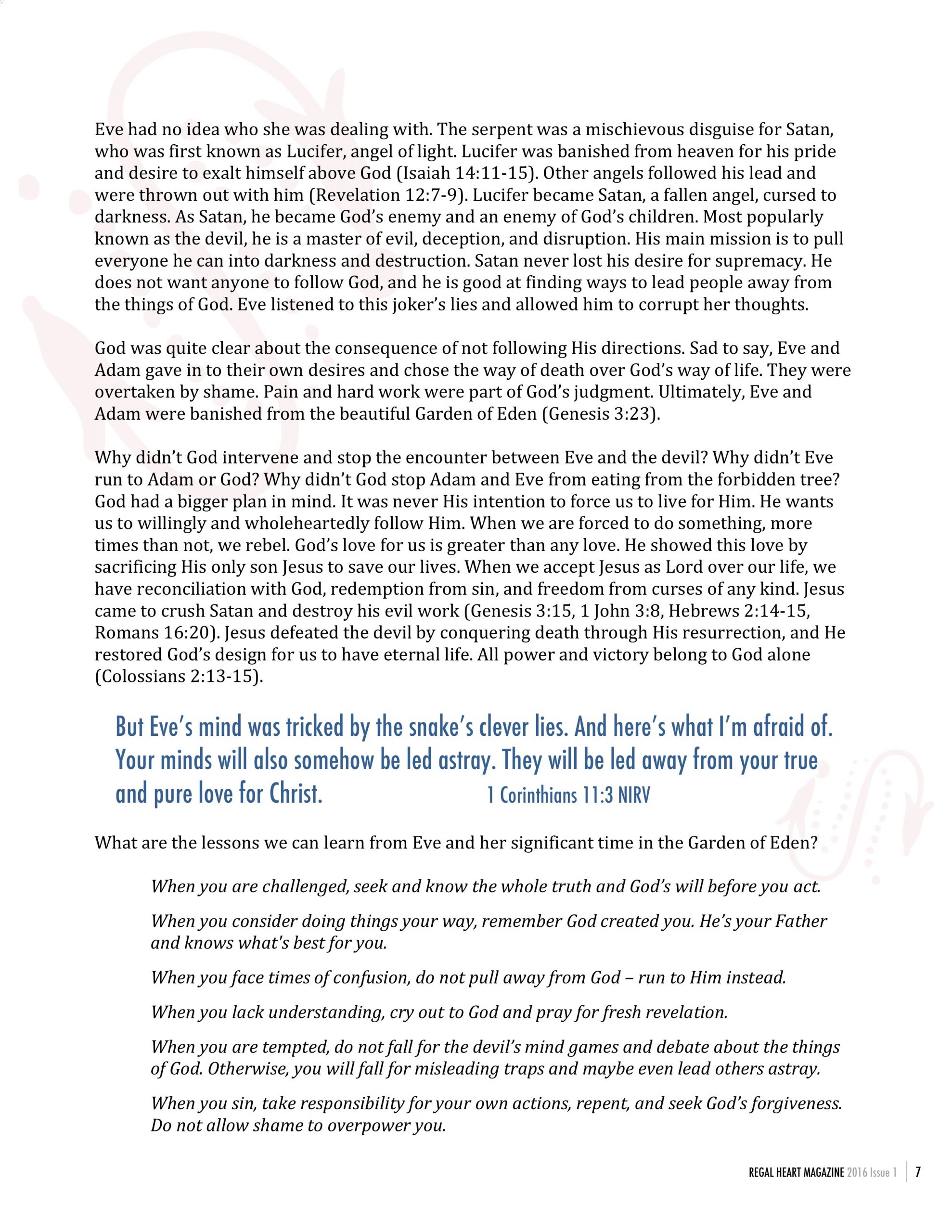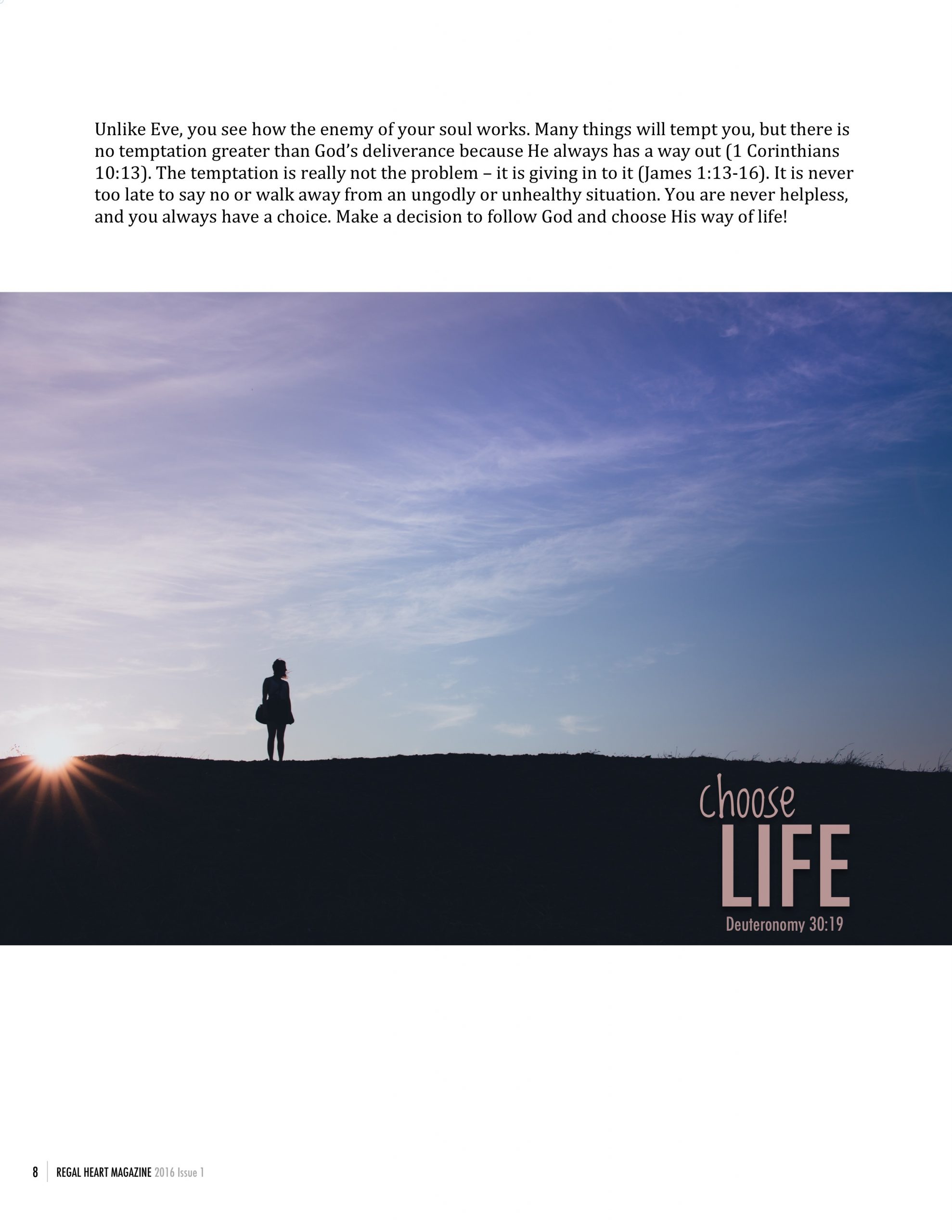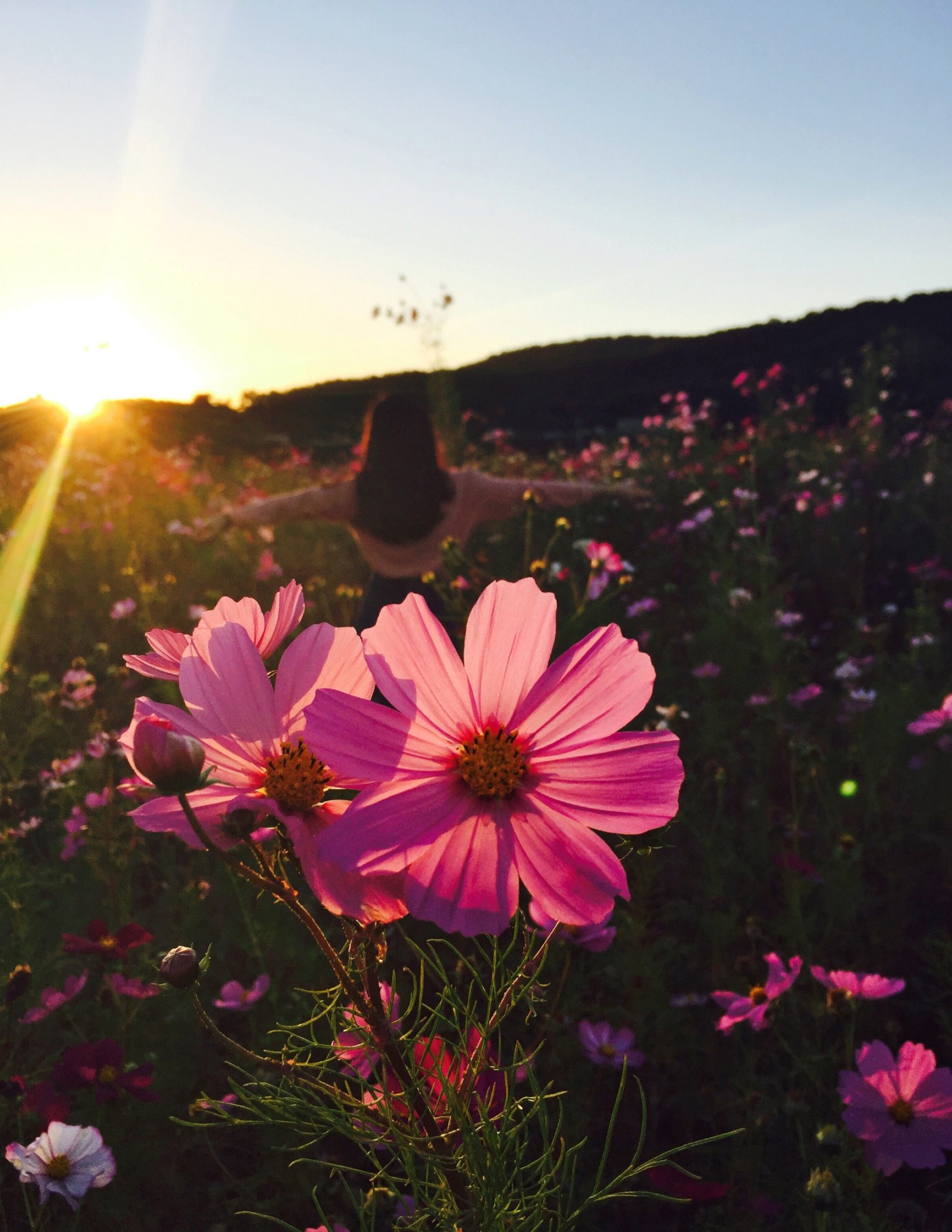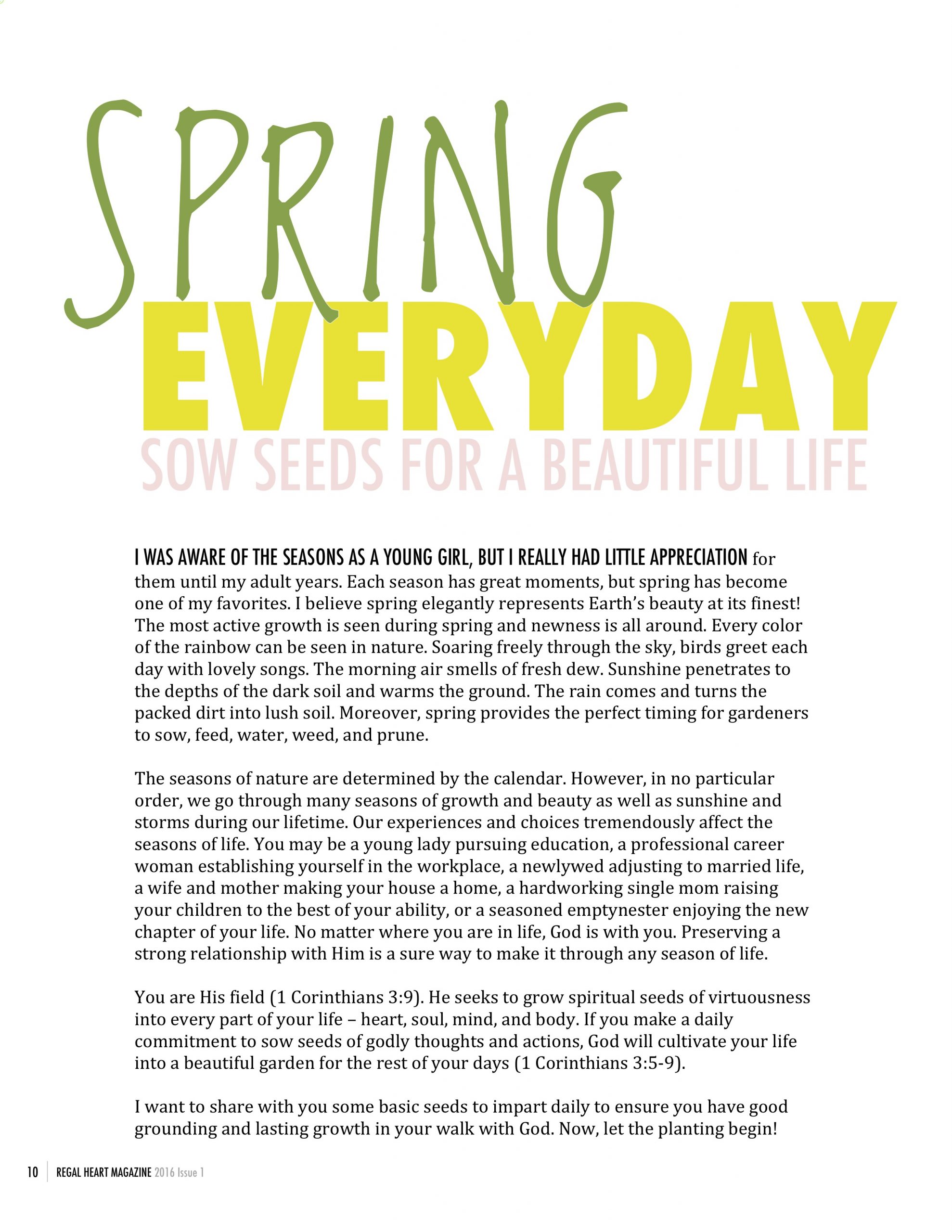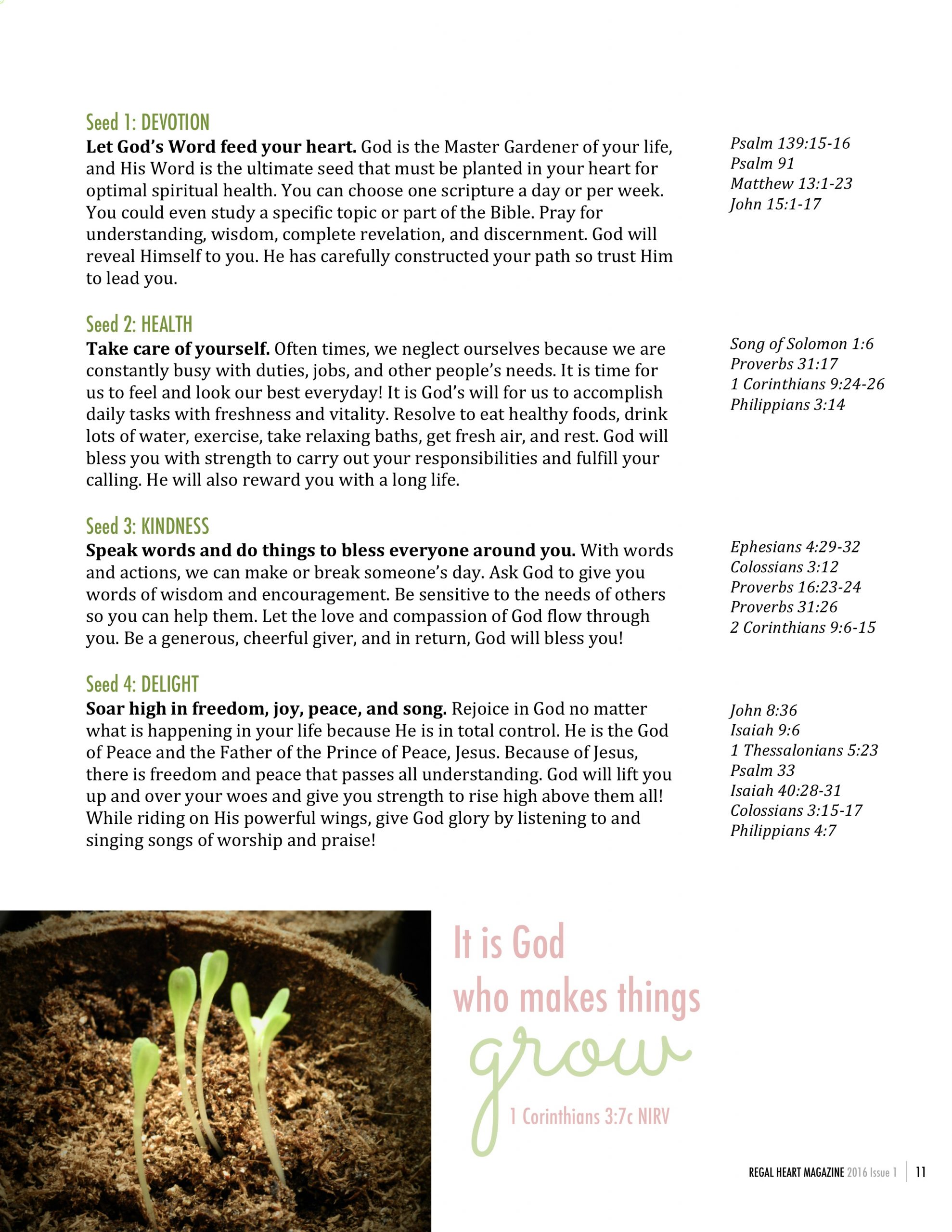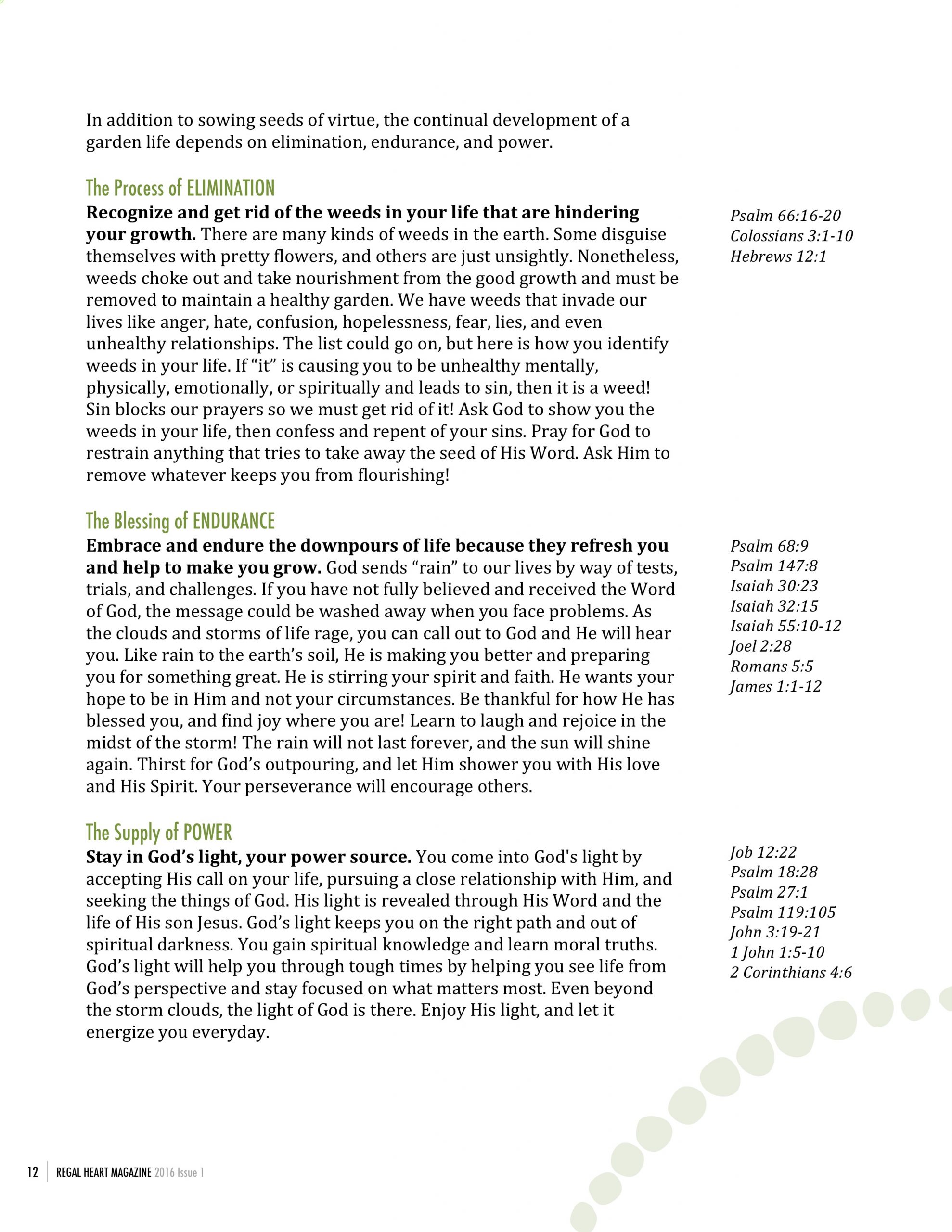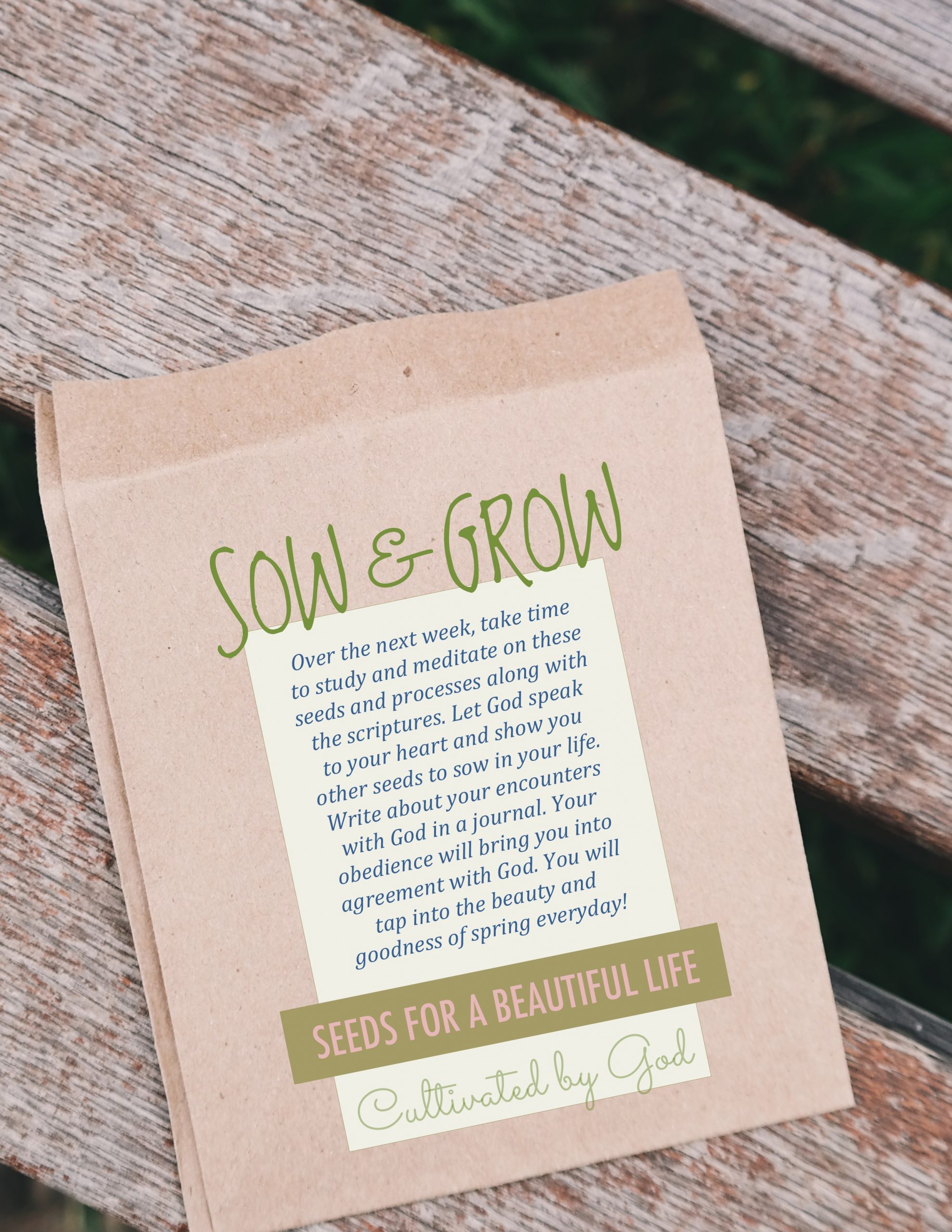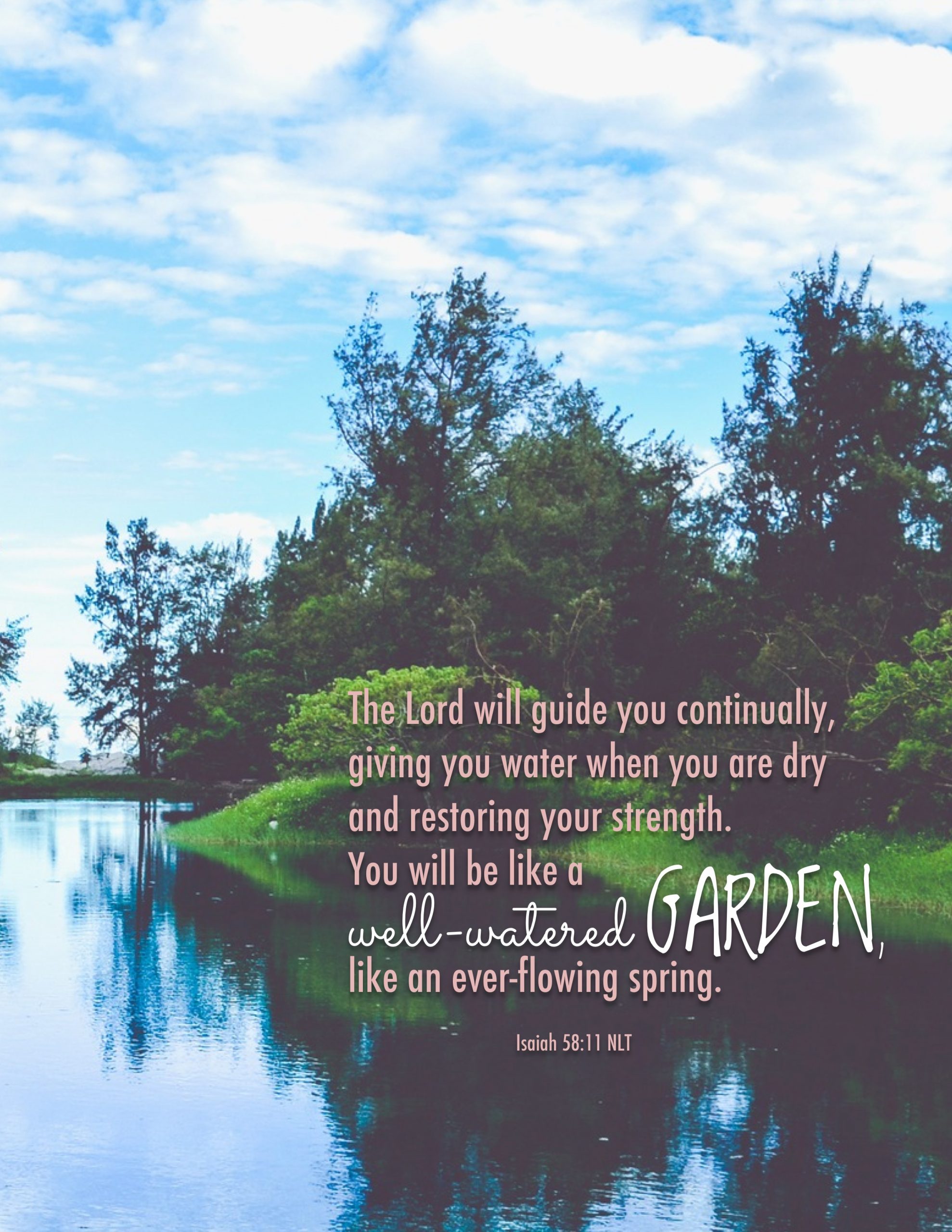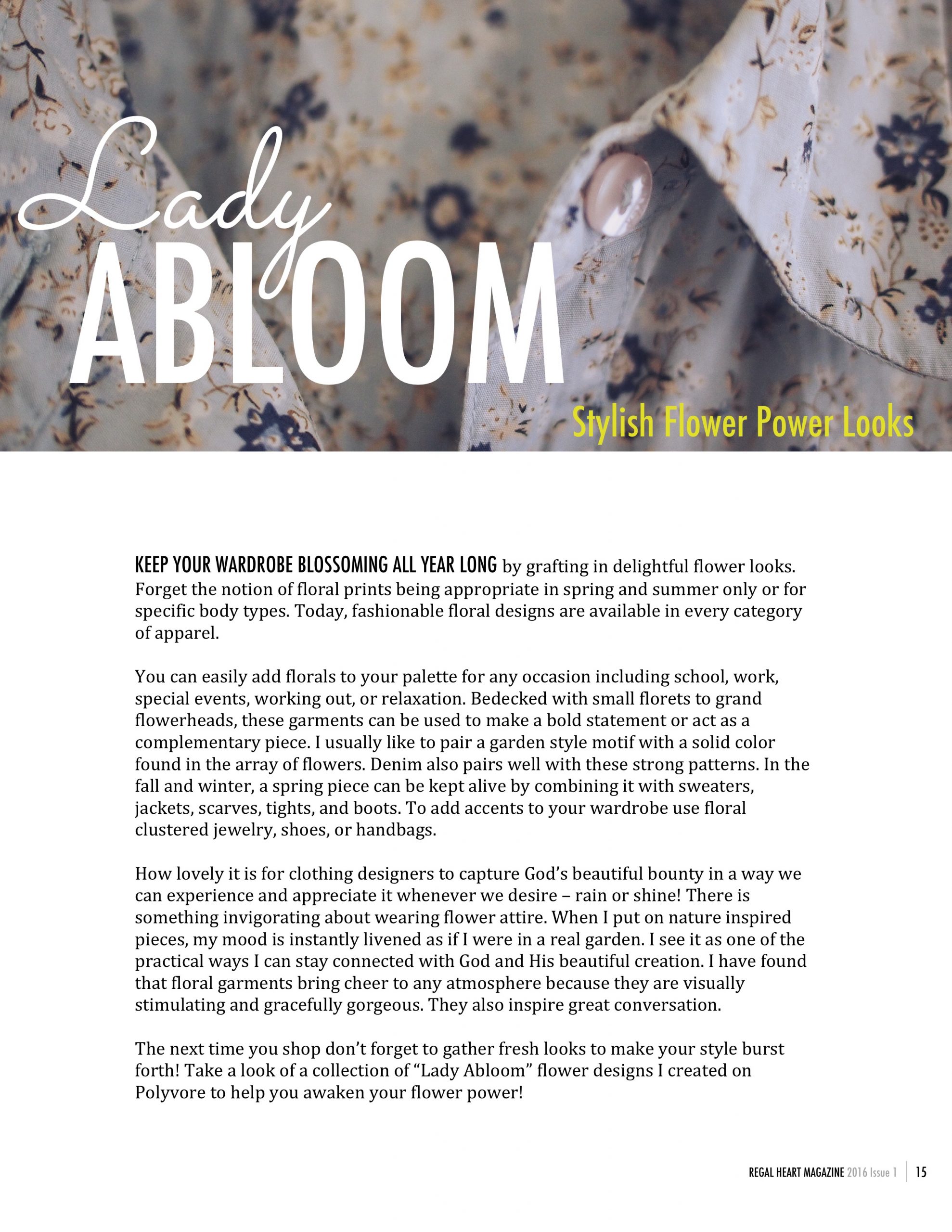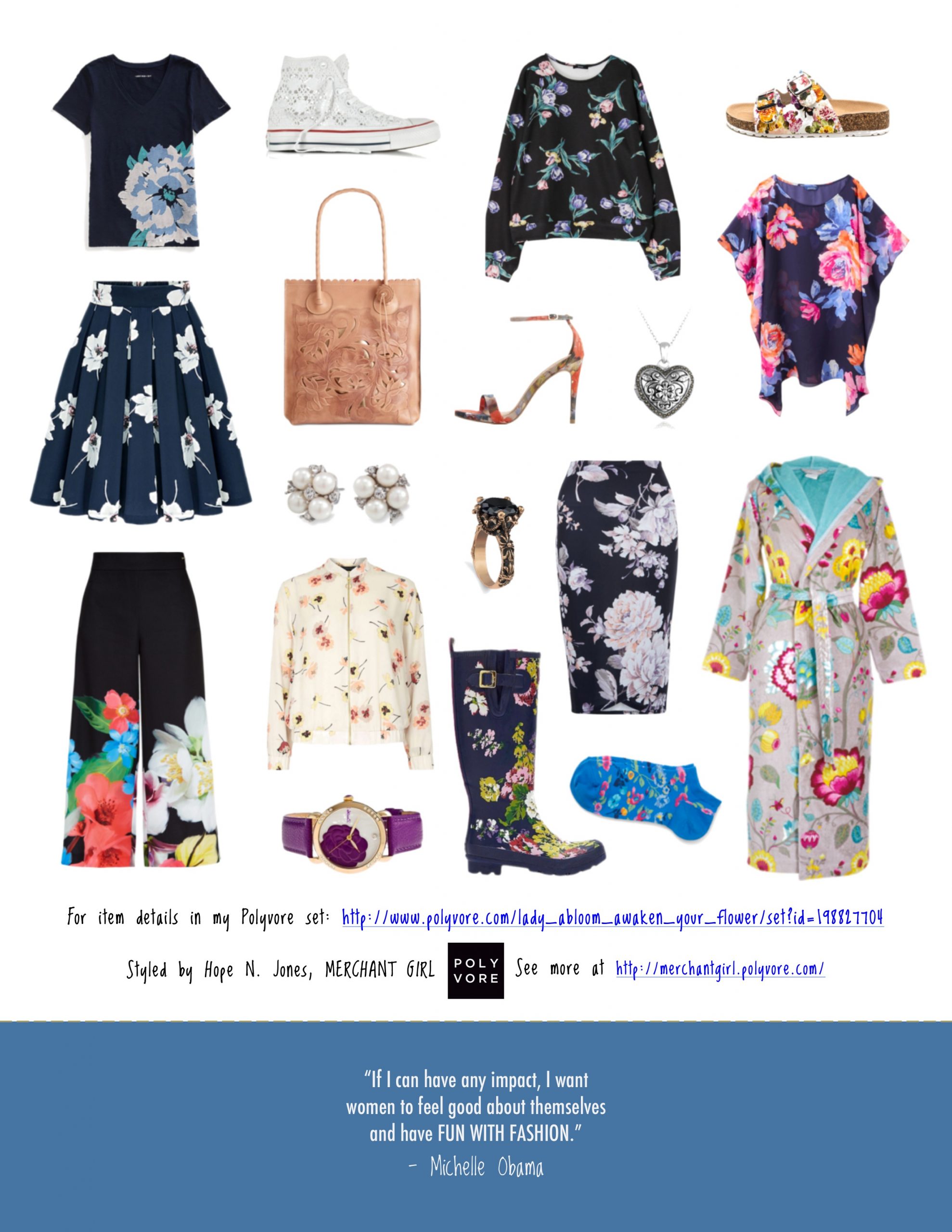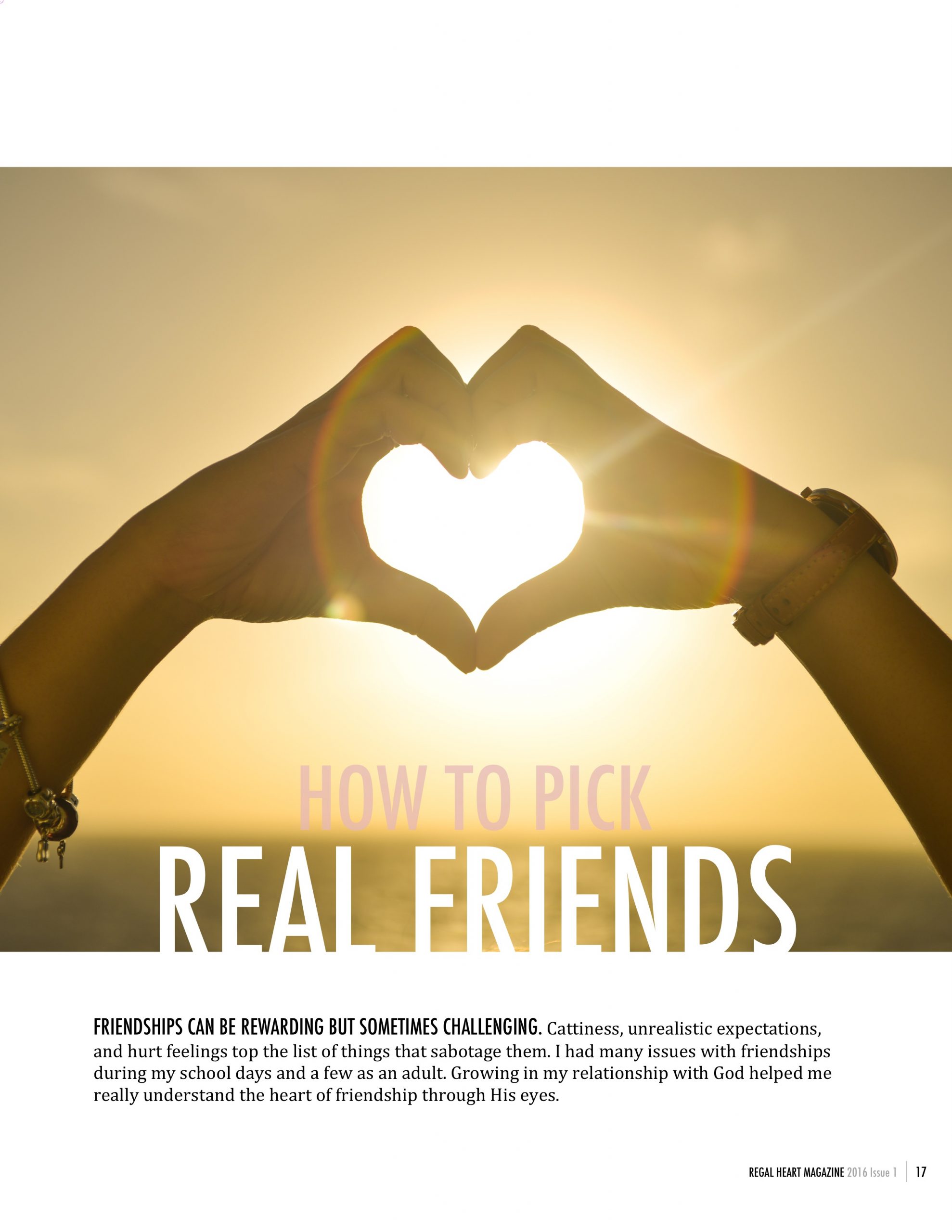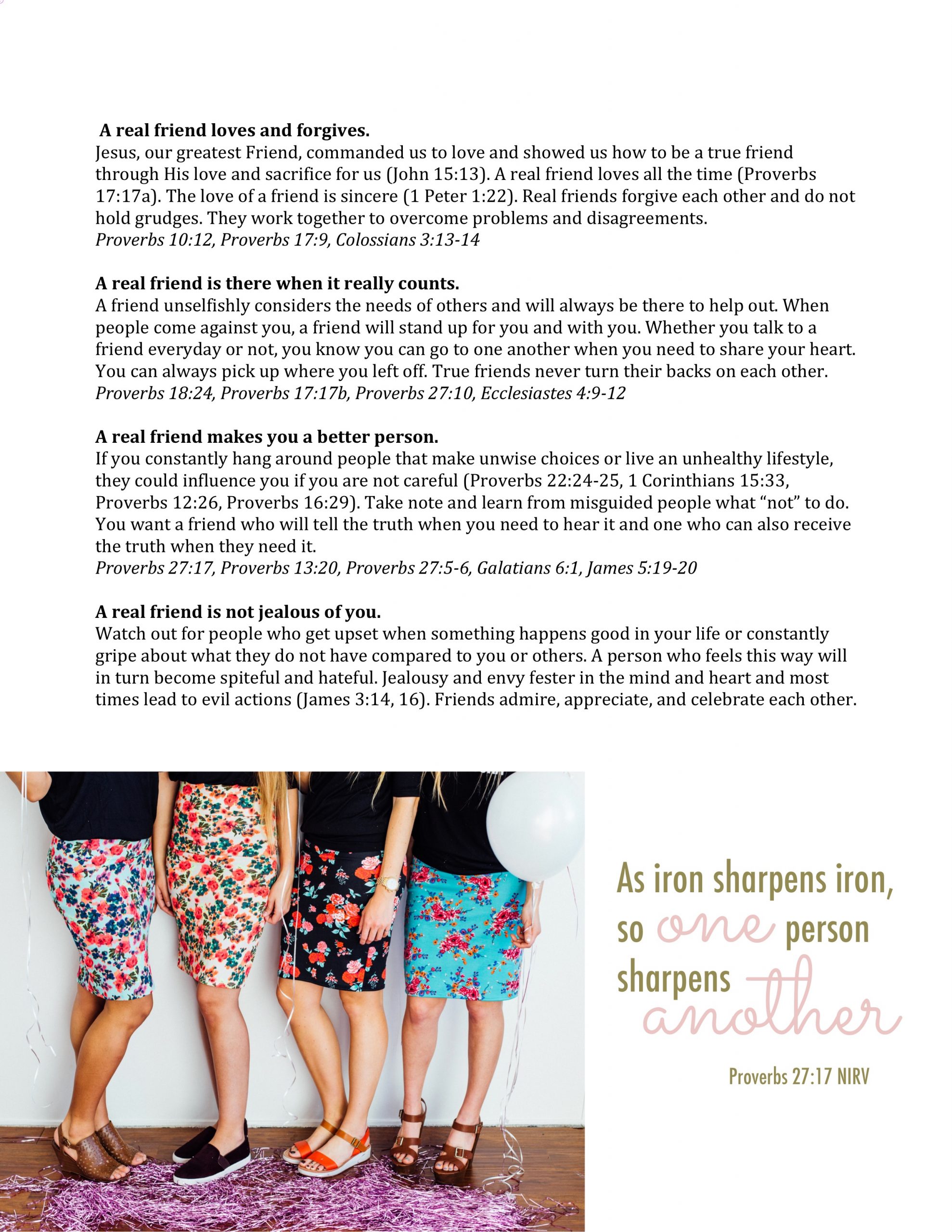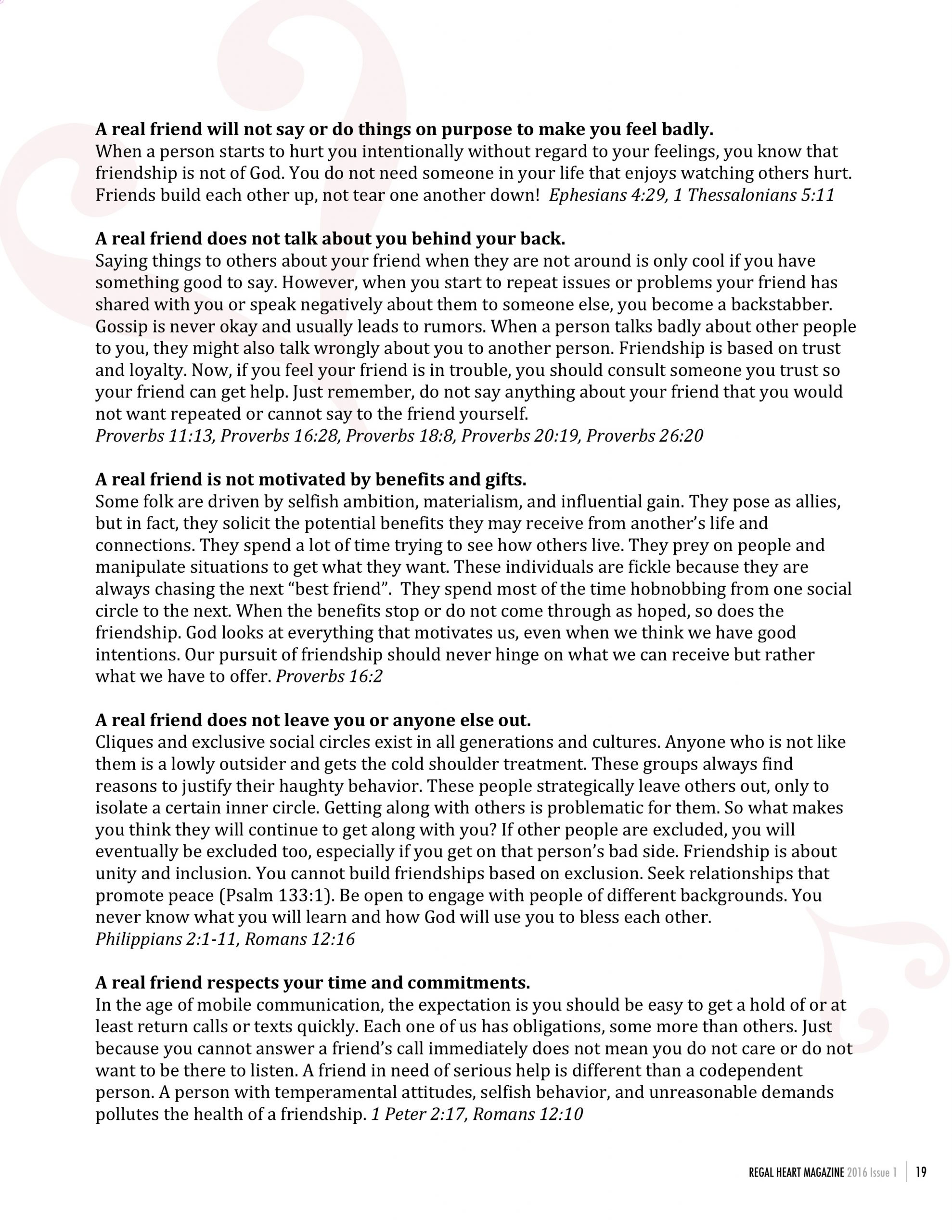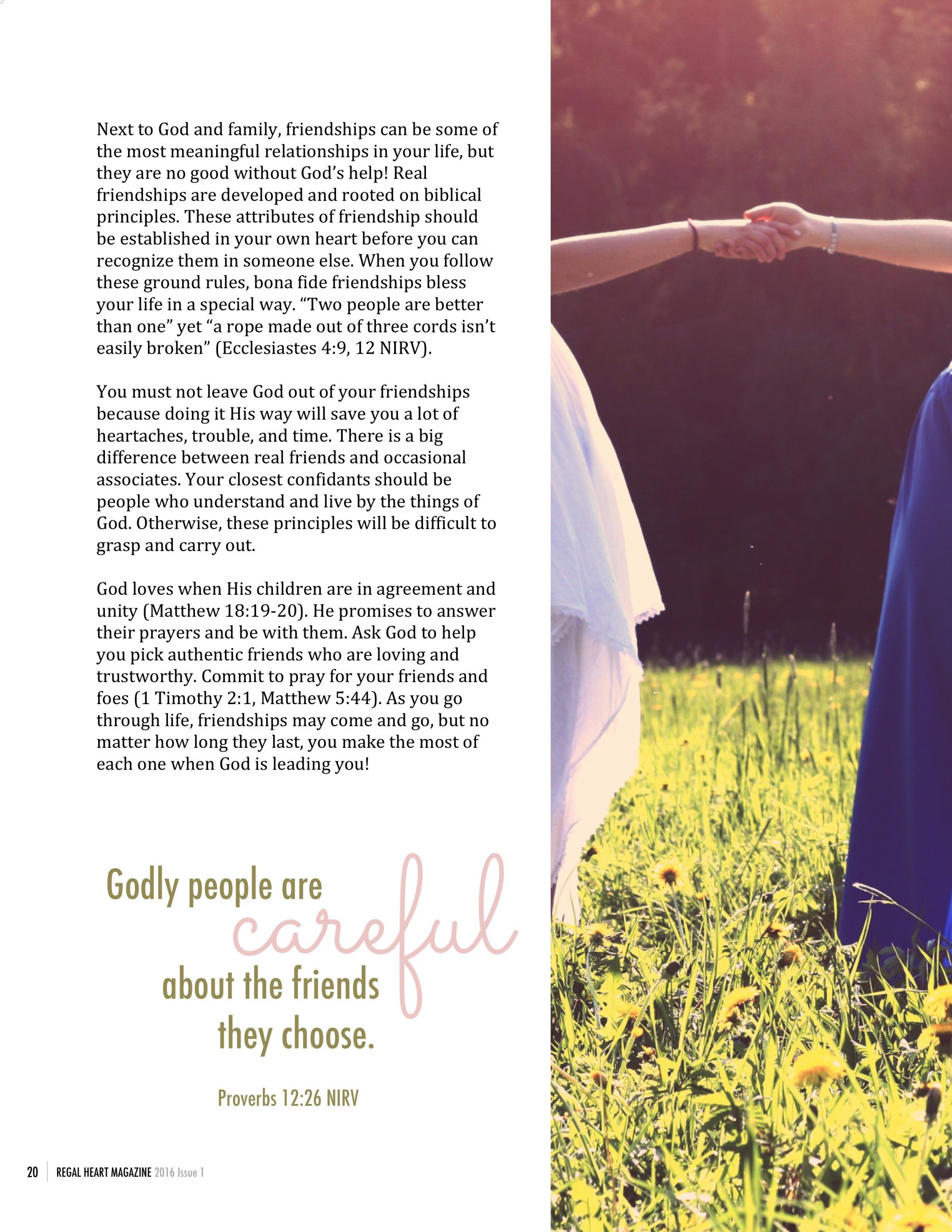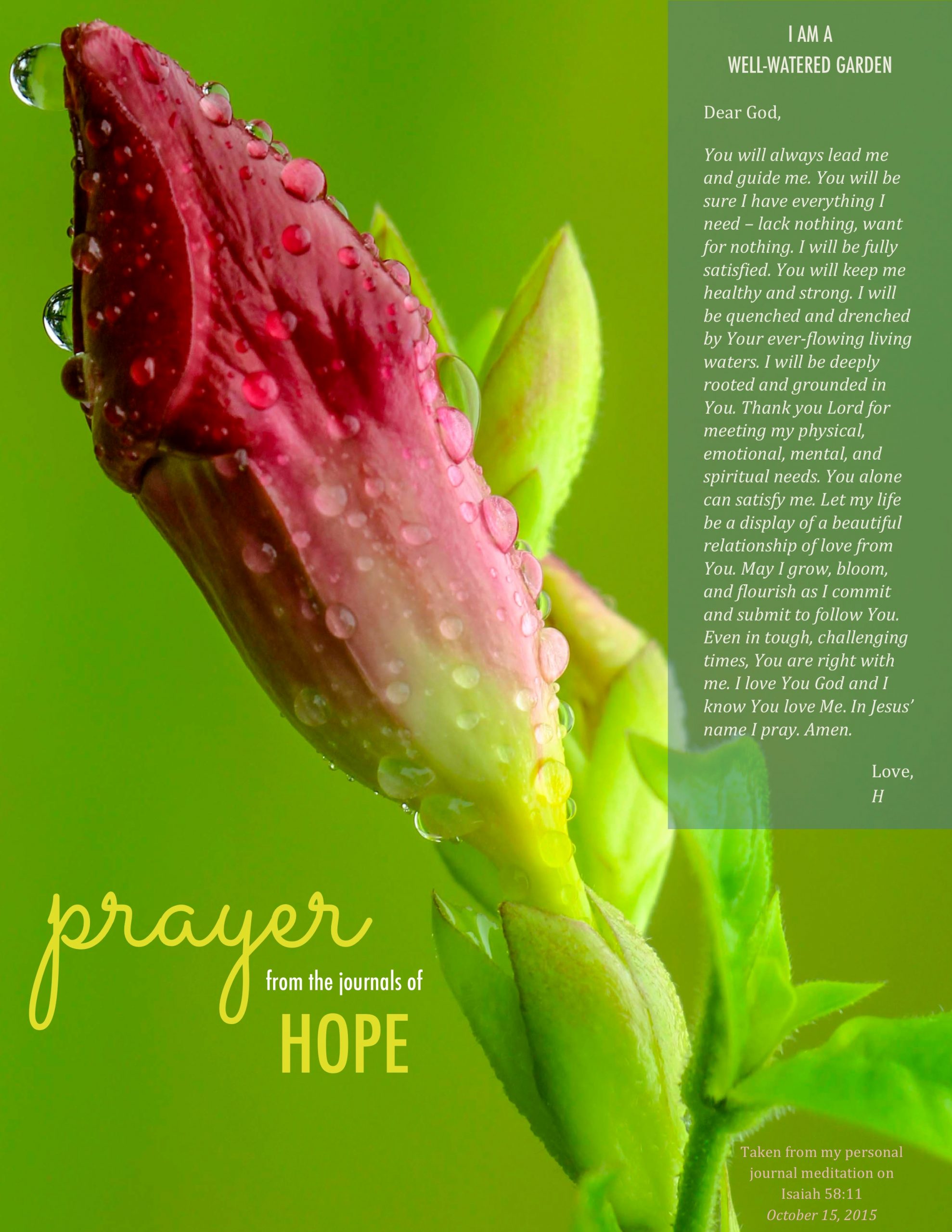 © Hope N. Jones. All rights reserved. Unauthorized duplication is prohibited.
Optimal viewing experience on tablet or desktop