There was a time I personally struggled with accepting God's love, mercy, and grace for me and His authority over my life. As a little girl, I went through and witnessed one bad situation after another – tumultuous relationships, inappropriate sexual behavior, reckless living, alcohol use, and drug addiction. I saw things no child should ever see. Those negative experiences gave me a warped sense of how to live and a false understanding of how I was supposed to be loved.
Consequently, I looked for love in all the wrong places. I allowed the world to be my teacher. I went on to make mistake after mistake. I didn't feel worthy of forgiveness or anything else good. I didn't believe the hurt would ever go away. But thank the Lord He met me on the path of desperation and destruction and turned me in His direction. I admit I still have times when my past tries to creep up and mess with my mind, but God is faithful to always provide a way to help me stay on track. I realize now He orchestrated every detail of my life for His purpose.
I've learned it's hard to accept God's love and authority over your life when you've been hurt or neglected. When you constantly live in a state of fear, you have issues with trusting people. Living in an environment where you have to fight and defend yourself from attack really messes with your mind and heart. When you keep making bad choices, it's hard not to be down on yourself. When you haven't been properly taught God's way, it's hard to see passed your own way.
I know I'm not the only one with a story. I'm sure some of you have one similar to mine and then others are very different. Even still, all of us have a story. Every one of us will have trying times throughout life. Women around the world are desperate to be better and feel better. We want to be beautiful, accepted, feel important, be needed, be successful. We want to love and be loved. Many of us are hurting and cannot see beyond our struggles. Some of us feel empty and alone. But we are not alone. God is with us, and He has more in store for us. He has a plan greater than anything we can dream or think.  His grace is key to our ability to overcome, grow, and move forward.
GRACE vs. MERCY vs. JUSTICE
Grace is one of the main ways God shows His great love, kindness, and compassion toward us. In Scripture, it's not uncommon to find grace paired with mercy or justice. While the words are related, they are very different.
Justice says, "Whether you've done good or bad, I'm giving you exactly what you deserve." Justice leads to punishment or reward.
Mercy says, "I know you've done wrong, but I choose to withhold the punishment and wrath you deserve." Mercy gives us another chance.
Grace is most often defined as God's unmerited or undeserved favor. Because of our sin, we deserve death. If it weren't for God's grace, our lives would be non-existent. When we believe and accept Jesus as our Savior, we are reconciled with God. This fellowship with God sets us on a new path to a restored heart and mind, our life's destiny, and the guarantee of eternal life. All of this would be impossible without God's grace.

GRACE BEYOND
Throughout my walk with the Lord, I've come to see His grace is so much more than the well-known definition. God's focus goes well beyond how unworthy we are or what we don't deserve. He's not sitting around, counting up our sins and thinking of ways He can withhold blessings from us or bring burden, disaster, pain, and suffering to our lives. He's most concerned about showing us how much He loves and cares for us. He wants us to know He created us for a unique purpose and teach us how to walk in that purpose. He wants us to know with confidence that our lives are in His hands. He wants to assure us He's with us when we go through trials. He's constantly giving us chances to get things right. He wants to deliver us from confusion, destructive thoughts, unhealthy lifestyles, and whatever else keeps us from living the way He wants us to live. He wants us to know He is always for us and never against us. He wants us to see Him as our ultimate source for everything and totally depend on Him through every season we go through in life. He wants us to widen our focus and see all His grace has to offer.
THE ELEMENTS OF GRACE
As I studied more about grace, the Holy Spirit led me to these five elements.
Gift
"God's gift can't be compared with Adam's sin. Many people died because of the sin of that one man. But it was even more sure that God's grace would also come through one man. That man is Jesus Christ. God's gift of grace was more than enough for the whole world."  Romans 5:15 NIRV
We must understand that God's grace is a free gift of favor, blessing, and abundant life through Jesus Christ. It cannot be earned. Grace provides access to a life that could never be achieved on our own. It's never based on good works or deeds. The only thing we have to do to get grace is receive it by faith.
2. Redemption
"In Him we have redemption [that is, our deliverance and salvation] through His blood, [which paid the penalty for our sin and resulted in] the forgiveness and complete pardon of our sin, in accordance with the riches of His grace."  Ephesians 1:7 AMP
"His grace made us right with God."  Titus 3:7 NIRV
These scriptures confirm grace is the root of salvation, forgiveness and deliverance.
3. Acceptance
"God chose us to belong to Christ before the world was created. He chose us to be holy and without blame in his eyes. He loved us. So he decided long ago to adopt us. He adopted us as his children with all the rights children have. He did it because of what Jesus Christ has done. It pleased God to do it. We were also chosen to belong to him. God decided to choose us long ago in keeping with his plan. He works out everything to fit his plan and purpose."  Ephesians 1:4-5,11 NIRV
All this says, we were chosen by God to be part of His family long before we were born. We are His creation, His children. He gladly welcomes and accepts us into His family.
4. Completion
"…My grace is sufficient for you [My lovingkindness and My mercy are more than enough—always available—regardless of the situation]; for [My] power is being perfected [and is completed and shows itself most effectively] in [your] weakness…"  2 Corinthians 12:9a AMP
Here we see, God's grace reveals His strength through our weaknesses. The grace of God powerfully and completely eliminates the deficiencies and gaps in our lives. His grace is always available to us no matter what we're going through.
5. Empowerment
"It teaches us not to live against God nor to do the evil things the world wants to do. Instead, that grace teaches us to live in the present age in a wise and right way and in a way that shows we serve God."  Titus 2:12 NCV
"Sin will not be your master, because you are not under law. You now live under God's grace."  Romans 6:14 ERV
"And God is able to make all grace overflow to you so that because you have enough of everything in every way at all times, you will overflow in every good work."  2 Corinthians 9:8 NET
All in all, the grace of God empowers us to live a godly life, have the heart of a giver, and ultimately, do well in all areas of life. Grace is all about what God can do through us. Grace encourages us to do and be better.
THE WELL OF GRACE
There is a woman who got to experience God's grace in a special way. She is known simply as "The Samaritan Woman". In John 4, Jesus had been ministering in one city, but he decided to leave because He knew there would soon be opposition to His teaching. To get to His next stop he went through a place called Samaria. On His journey, He got tired and decided to stop and rest by a water well while his disciples went to buy food. While Jesus was resting at the well, He encounters this Samaritan Woman.
The significance and symbolism of this meeting place must not be overlooked. The word well has multiple meanings.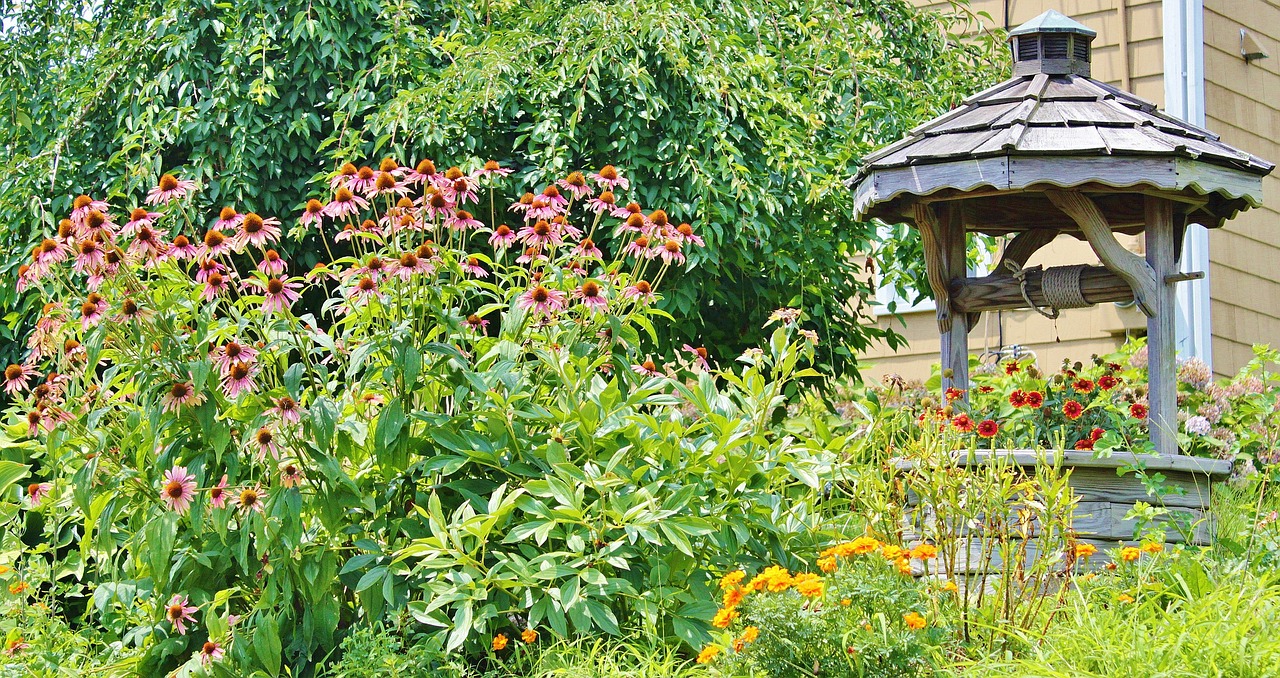 A well represents a deep source or supply of something needed or can be used for survival or gain. Well also means to be in a satisfactory or good, healthy state and wholeness.
Keep this in mind as we move ahead.
Now, go to John 4. Use your own Bible or Bible Gateway online https://www.biblegateway.com/passage/?search=john+4&version=CEV.
As you read, pay close attention to the woman's focus in the conversation vs. Jesus's focus and also watch how Jesus treats her. This conversation goes deep fast. She went there for water, but what she comes away with was something greater!
Let's walk through the verses together. Take note of the scripture highlights below as you read along.
Read John 4:1-9
v.7-9 Samaritans and Jews had a long standing rivalry. They especially didn't agree on how and where to worship. The Samaritans worshipped idol gods. Even some of the people of Israel had taken on the ungodly practices of the Samaritans. Jesus was really putting himself out there. Drinking from a Samaritan vessel would make a Jew unclean. The woman probably thought "what's wrong with this guy? why did he come through here? and why is he talking to me?" Every move Jesus made was strategic and intentional. Remember, God always has a plan. Jesus was not concerned about their differences. Obviously, He carried Himself in a way that distinguished Him from her people because she knew immediately He was a Jew. He didn't make an announcement. As I read this, The Holy Spirit spoke to me and said, "Who do people think you belong to or associate you with when they see or meet you?" Think about it.
Read John 4:10-15
v.10 Instead of denouncing her and her people, Jesus gracefully offers her the gift of God…a life-giving water. Jesus was like, "Lady, if you only knew who I was and what I could do for you."
v.11-12 The Samaritan woman continues to focus on their differences and the rules of her people. Her mindset had been deeply established by years of teaching that was opposite of the things of God.
v.13-14 Jesus explains the gift further. He lets her know He's come to satisfy her every need, sustain her in a way that no one else can, and preserve her life.
v.15 She desperately wanted what Jesus had to offer, but she was still looking at the practical well, her practical needs not her spiritual well-being.
Read John 4:16-18
The reason  Jesus tells her to go get her husband is rabbis were not to talk to a woman without her husband there. Jesus knew the laws of the people, but I believe this was really His way of getting the woman to open up about her life and be honest. She came there looking for water, but what she needed was a new way of living. By telling her things about herself, He revealed to her that He was not just an ordinary Jew or man. This encounter was meant to change her life. She was not to leave the well the same as when she came. He knew her in a way no one else did.
Read John 4:19-25
v.19-20 Although she realized Jesus was different and had great prophetic abilities, she still focused on religion, doctrine, and the laws.
v.21-24 Jesus tells her God wants true worshippers not some false religion, doctrine, or idol worship.
v.25 Again she goes back to religion and what she's heard about the Messiah who is to come. She didn't even realize He was standing right before her.
v.26-30 Jesus confirms He is the Messiah. His disciples come back and are shocked by Jesus talking to this Samaritan woman but they didn't question Him. Her encounter with Jesus made such an impression that she left her water jar behind and went back to her people telling them she'd met a man that "might" be the Messiah. The Samaritans immediately headed to find Jesus and see him for themselves.
Read John 4:39-42
The Samaritan people believed not only because of the woman's testimony but also because of their personal encounter with Jesus.
Even though I've read and heard this passage many times, I have never seen it this way before. The Samaritan Woman came to the familiar well for water, but this day it became "The Well of Grace". All throughout this conversation, Jesus speaks to this woman and treats her with grace. He was like, "Yeah, you're a Samaritan, but I'm not going to treat you in the way my people would say you deserve or the way they'd treat you." He never demeans her or puts her down. He never ridicules her or tries to confuse her.
She was so caught up with religion that she couldn't perceive the spiritual awakening Jesus was bringing to her in that very moment.
While she was stuck on seeing herself through the eyes of her people and their laws, Jesus saw her through the eyes of grace. He offered her the gift despite her background, her associations, her upbringing, and most of all, her sins.
CALL OF GRACE
The grace of God is not concerned with religion. It's about relationship, our relationship with Him now and for eternity. We must be careful not to let the teachings of the world or what the world says we should be lead us in the wrong direction. That's magazines, media, people, and any advice that not in line with God's Word.
"Don't let all kinds of strange teachings lead you into the wrong way. Depend only on God's grace for spiritual strength…" Hebrews 13:9 ERV
We live in an imperfect world and we are imperfect people. Therefore, we will face challenges. We all have good days and bad days, but with God's grace at work within us, we can learn to rise above our past, our present situations, our hurts, our disappointments, and our failures.
"God always gives you all the grace you need. So you will only have to suffer for a little while. Then God himself will build you up again. He will make you strong and steady. And he has chosen you to share in his eternal glory because you belong to Christ." 1 Peter 5:10 NIRV
"Therefore let us [with privilege] approach the throne of grace [that is, the throne of God's gracious favor] with confidence and without fear, so that we may receive mercy [for our failures] and find [His amazing] grace to help in time of need [an appropriate blessing, coming just at the right moment]."   Hebrews 4:16 AMP
The enemy of our soul, Satan, wants us to live in disgrace and keep us in bondage to a way of thinking and living that's completely opposite of God's ways.
I believe deep inside we all want to be free. We were not made or born for captivity. The freedom we search for and long for is genuine. The freedom God offers is a change that's lasting. It's a real and true alteration of our heart, mind, soul, and spirit. But there's no bondage in grace. Grace releases you from disgrace, shame, and condemnation. God's grace breaks down barriers and removes all excuses that could block us from living as He intended. It encourages us to become all God has designed for us to be. Grace is His proficient power at work within us.
So ladies, let's stop focusing on what we are not and focus on what we can be, who and what God wants us to be. This is what His grace is all about. It's about the enabling power for us to reach our full potential and do the work God has set for us. He wants us to know His will and follow His way.
How do we tap into God's grace? We must first believe and receive the gift. Then pray for revelation, commit to studying His Word, and put it into practice. We must submit to the Lord's authority and make a decision to live under His grace.
His grace brings us to a place of spiritual wellness that leads to immeasurable success in all areas of life.
God is calling us to The Well of Grace. Imagine we are standing there now. We know what God is offering us, but what is He asking of you today? Surrender, honesty, humility, to have faith in Him, to receive His love for you today, to turn from things that are not good for you…What is it?
The Samaritan Woman left behind her water jar at the well. What is God asking you to let go of?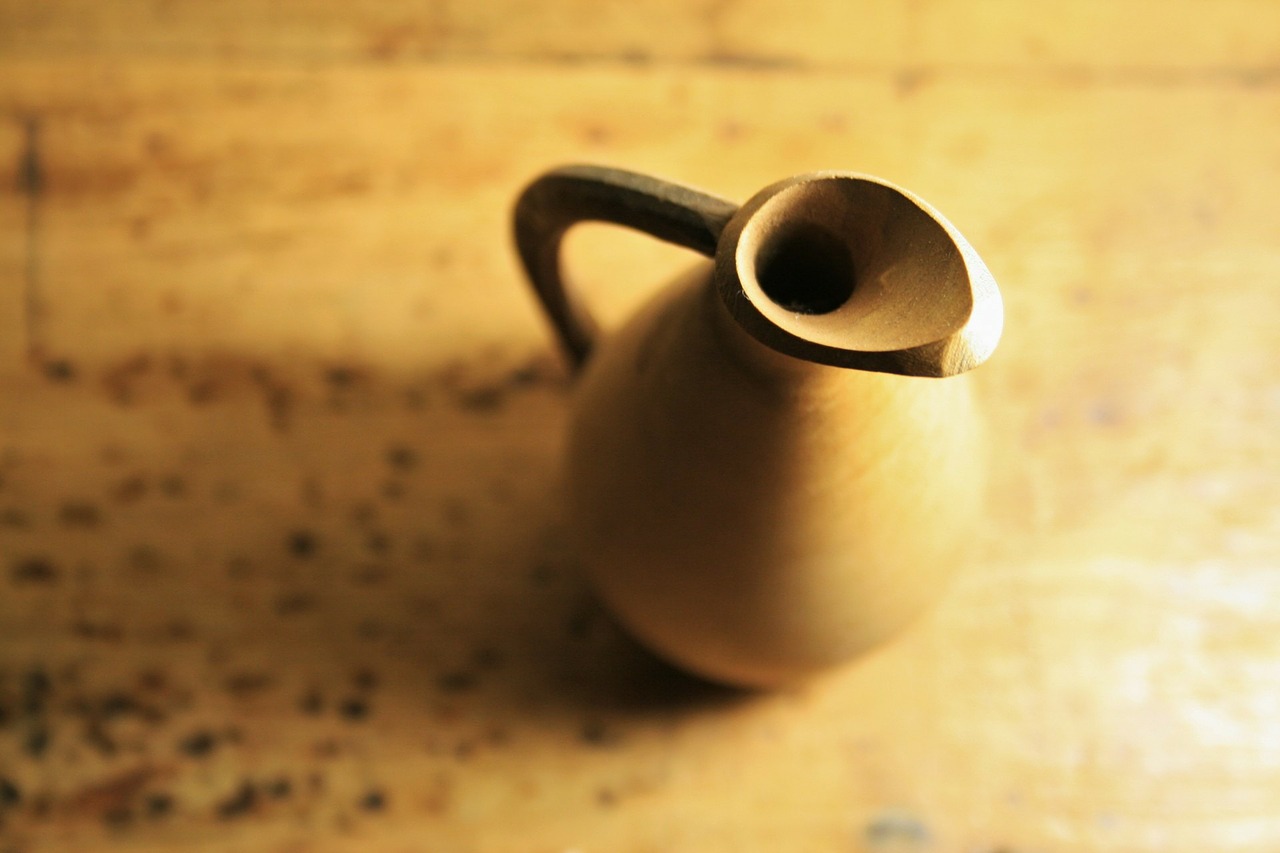 Like the woman, God knows everything about us. He knows your every move before you make it. He knows your motives and intentions. He knows what's going on in our homes, in our hearts, in our relationships, in our minds, on our jobs, in our finances, at church, away from church, in our conversations, what we do behind closed doors. He knows how you've been carrying yourself. He knows you cry yourself to sleep or you can't sleep at all. He knows you don't like looking at yourself in the mirror. He knows you'd rather it all be over. What we think we're keeping hidden, God always sees, even when no one else does. He's always watching. There's nothing we can hide from Him.
We have to realize God is not asking us for perfection but He wants our hearts. He's not asking us to have it all together. He's just asking us to seek and pursue Him, trust Him to lead and direct our lives. He promises to be with us every step of the way to help us. He will make us and our lives exactly how they should be. The time is now for us to recognize only He can satisfy the deep longings in our hearts. Only He can make us whole and well through His grace.
REFLECTION & PRAYER
As you take this time to reflect, I invite you to listen to a beautiful song that is a declaration about God's grace. As it plays, listen and hear from God. Allow His Holy Spirit to speak you. Whatever posture you need to take – sit, stand, kneel, bow, or even with pen & paper – do whatever the Lord is leading you to do. Believe now and receive His gift of amazing, sustaining, and enabling grace, and you will never be the same.
Song of Reflection:
"In Your Grace" https://youtu.be/SmImd_vQxdY from the album Kirk Franklin Presents 1NC
Let's pray together.
Dear God,
We surrender our all to You. We hear You calling us to Your well of grace. Thank you for this bountiful gift that redeems, accepts, completes, and empowers us. Because of your grace, we lack nothing. By the power of Your Holy Spirit, let us maintain an intimate relationship with You. Let us become a living witness and representation of Your great grace. In the Name of Jesus we pray, Amen.